Important Dates 2024
Arrival Dates
Saturday, May 25 – Sunday, May 26
Departure Date
Sunday, August 11
Orientation & Training Week
Sunday, May 26 at 5 PM – Saturday, June 1
High School Staff Mandatory Pre-Summer Orientation
Those currently in High School must attend with a parent. Please let a recruiting representative know when would work for you and your family!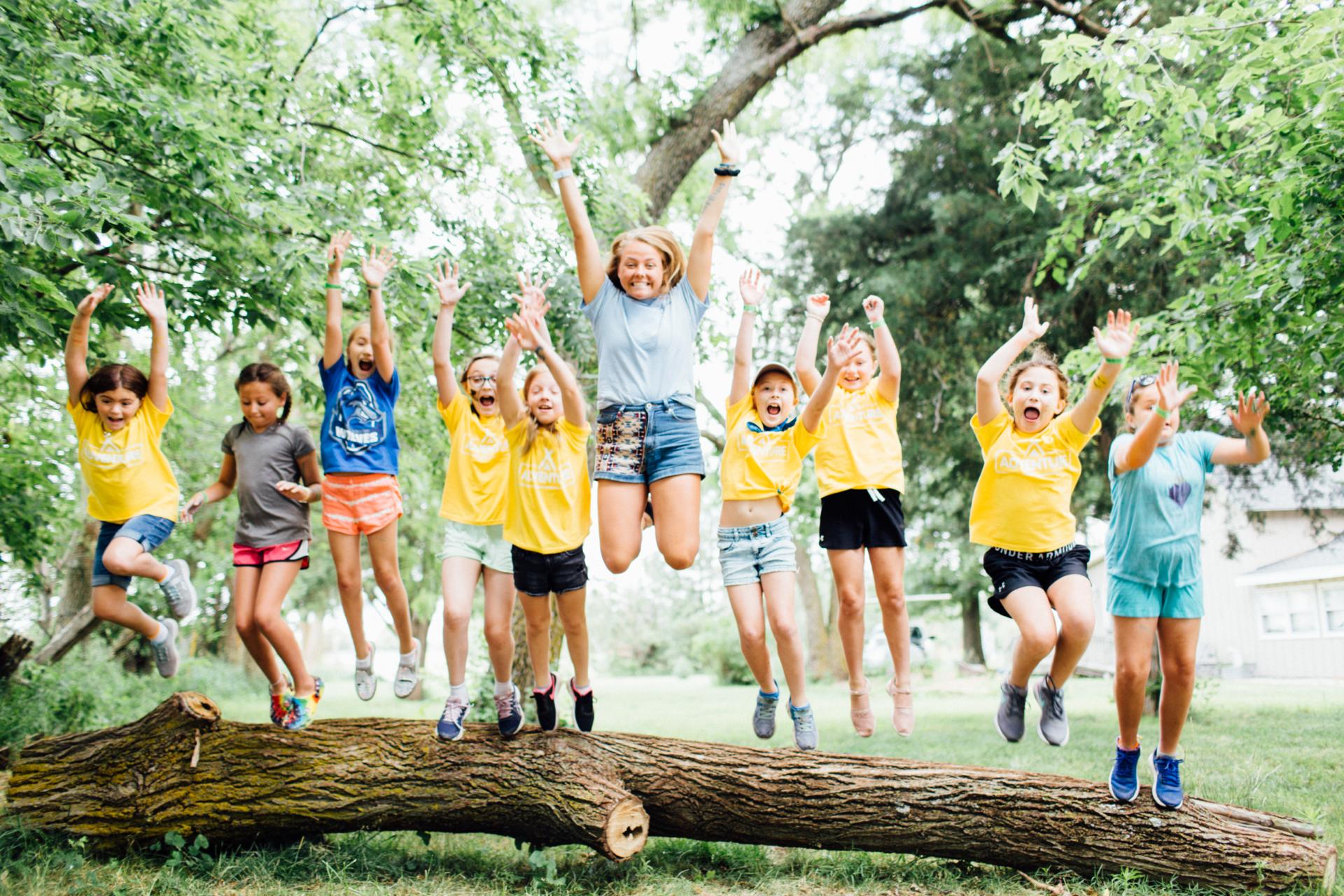 @ TWO LOCATIONS - SONSHINE & SHILOH
The following is a basic outline of what you can expect the minimal events in your typical day to look like throughout the week.
7 a.m. – Morning Devos & Staff Meetings
Activity Set Up
Camper Arrival
Group Activities:

Archery, Go Karts, Crafts, Gaga Ball, Outdoor Cooking Devos, Counselor Planned Activity Time, Pool, Water Activities
All Program Games/Competitions & Team Challenges

Camper Departure
Staff Meetings & Activity Clean Up
6 p.m. – Staff Announcements & Family Style Dinner
Sonshine Staff Day:
7 a.m. – 7 p.m. Monday –  Friday
Extended Hours Friday + Saturday
Group Counselors also get to make calls to their campers before the week starts and decorate birthday cards for each of their campers!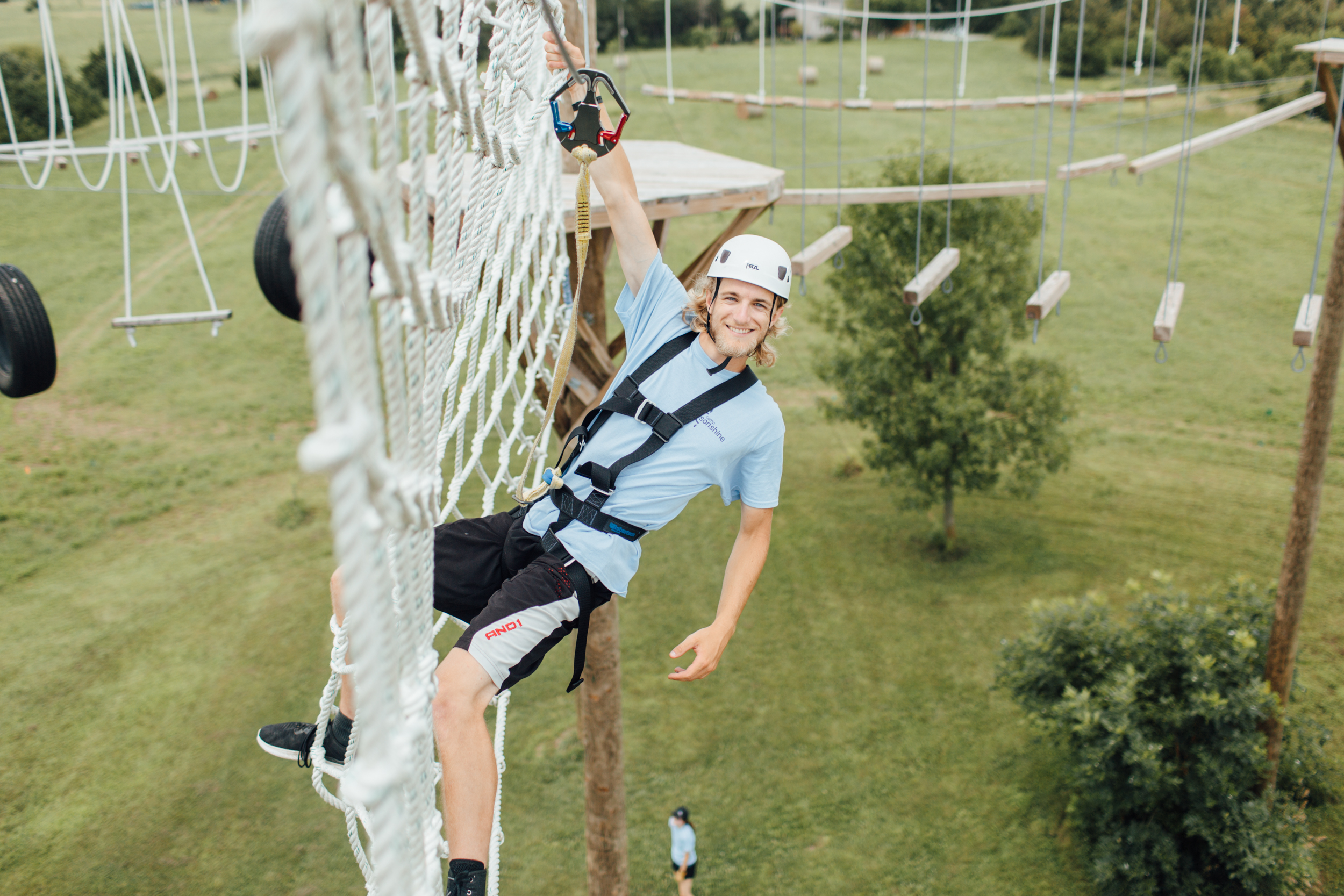 @ SOLARIS
Counselors at overnight camp get to spend a full week with their campers – day and night! The schedule varies depending on the ages of campers attending during the week. The following is a basic outline of what you can expect the minimal events in your typical day to look like throughout the week.
 Breakfast/Team Meetings
Jesus & Me Time
Camp Activities:

Field Trips, All-Camp Competitions, Group/Cabin Time, Climbing on the Aerial Park, Water Activities, Counselor Planned Activity Time, Go-Karts, Archery, Sling Shots, Crafts, Gaga Ball, and SO MUCH MORE!

Family Style Meals with your campers
Chapels/Bonfires
Bedtime
Solaris Staff Week: Alternating long vs. short weeks – Sunday 3p.m. – Friday 8 p.m. OR Monday 8 a.m. – Thursday 8 p.m.
Group Counselors also get to make calls to their campers before the week starts and decorate birthday cards for each of their campers!
A DAY IN THE LIFE: CAMP COUNSELOR EDITION
Check out a sneak peak of what it looks like to serve at Camp Sonshine day-to-day!
Staff Orientation
What to Expect
Staff Arrival & Welcome Weekend : There will be some enjoyable activities planned throughout the weekend and opportunities to meet other arriving staff members. Those arriving on Saturday are invited to attend church together with the full time staff on Sunday morning at Lincoln Berean Church.
Training Week Schedule
Sunday Evening: Welcome to Camp Sonshine and get acquainted with the others you'll be serving with over the summer.
Monday – Thursday: We will hit the ground running & dive into important topics like summer visions, lifestyle policies and expectations, team development, risk management & safety, group management skills, and so much more. Counselors will also receive a list of their first session campers.
Friday: We call it "Mock Camp Day." The closest thing to a real camp day you can get. Counselors will experience a full camp day and practice all the necessary skill needed for success.
Saturday: Some will help with our L.I.T. Orientation which is a miniature version of staff training for our teen leaders. Others will receive Specialized Activity Training which will be for individuals who will be participating in and leading special activities such as kayaks, airsoft, sling-shots, etc.
Sunday: After morning worship, group counselors will work on the completion of camper calls and all will assist with final site preparations.
Travel Details
We'll Pick You Up! (But We Are Not Associated with Enterprise Rental Cars)
PLANE: Please make arrangements to fly into either the Lincoln Airport (LNK) which is located just 20 minutes from Camp Sonshine or the Omaha Eppley Airfield (OMA) located 1 hour and 20 minutes away.
*** Due to the additional transportation costs and travel time required by camp staff, counselors flying into Omaha will not be eligible for a travel reimbursement.
TRAIN: Please arrive at the Lincoln Train Station.
CAR: We recommend counselors bring their personal vehicle if at all possible.
HOT AIR BALLOON: Though not recommended, we do have plenty of space for landing….you are responsible for your packing up and storing your balloon during the summer.
CAMEL BACK: Please park all camels on the far side of the barn, away from the goats & horse
If you arrive anywhere else, you will need to provide or arrange for your own transportation to Camp Sonshine.
We Will Meet You When You Arrive
Once you arrive here (unless you drive), we will take care of getting you from the airport or station to Camp Sonshine – as long as you arrive on the requested day, in the requested destinations, and communicate with us beforehand. We will send you more information in the mail and email about specifics of meeting you at the airport or station. Please keep us informed of any changes in travel plans.
The Sonshine Look
The "Sonshine Look" is an integral part of our image. Regardless of your age, there is a consistency of this image that evokes a feeling of confidence and security both on the parts of the parents and the campers. Camp Sonshine has an extraordinary mixture of high standards, vision, and fun. Camp Sonshine enjoys an excellent reputation in the community, and we want to preserve that. For this reason, we ask the counselors to be modest in clothing, hairstyles, and anything else pertaining to personal appearance. Parents will size you up with a critical eye because you are standing in for them as role models and caretakers for their children. We ask that staff members adhere to the below guidelines during employment at Camp Sonshine, whether on or off grounds.