As a parent, it makes me feel great knowing that my child is in the care of someone that shows them genuine love and care, as you did. Thank you for your hard work this summer! You will never know how beautifully sprouted the seeds you have planted will someday become.
I couldn't believe how much impact one week of camp had in my child's life. His counselor left such an impact, my son cried before bed for several nights because he missed his counselor. That's shows how much he was loved and accepted and that is life changing.
We've been attending several years, at first we needed childcare but now that she's older and we no longer need that we continue to send her because of the bonds she forms with her counselors and the age appropriate activities. These counselors have become like older sisters to her and such great role models. LIFE CHANGING!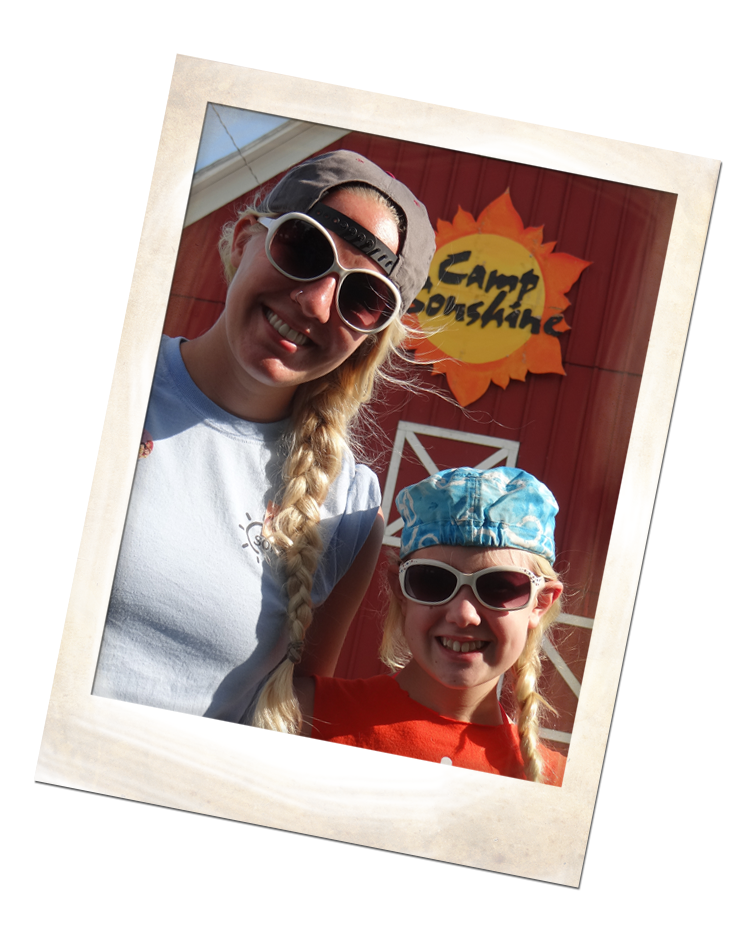 As a parent with a child on the Autism spectrum I can't begin to tell you how absolutely wonderful it feels to take him to a place that everyone is treated equal!!! There is no judgment, no bullying, no one is left out or left behind, it is amazing! Thank you from the bottom of my heart for creating such a wonderful environment for ALL kids!
I grew more in my faith from one summer working at Camp Sonshine than a whole year at Christian School. It's like I was supported and felt that it was "cool" to make the right choices at camp.
Our daughter was being bullied at school – coming to camp as a teen and being told that she is beautiful and that God loved her was life changing!
My son's counselor worked really hard to redirect my son's hyperactivity and impulsiveness. His week of camp he never felt like he was being singled out or was "bad". So grateful he got a good Camp experience like the older kids had.
The change I see through the summer is always amazing to me. The kids always end their summer at camp with a fuller love for God and deeper understanding of His love for us. They are truly loved by the counselors and to us they are now family.
It's life changing how the counselors make the kids feel. My daughter loves spending time with them and I love the influence they have on her. That's why we will continue to send her to camp.
Our teenage daughter got to know the LIT counselor on a personal level. WOW – what a difference it makes to have an older girl really care about what's going on in her life.
The counselors make a huge difference in the children' lives, they listen to counselors more than they do to parents. Thank you for everything you do, you are making a huge positive influence in our kids. Camp Sonshine was the most important activity this summer.
I'm one of "those" parents that is quite afraid to let my kids out of my sight in this day & age. I seriously thought I was going to cry when we walked them to the tent. Well, long story short, the kids had such an amazing time that they begged to go back the next week! Pretty much begged to go every week after that for all of these years!!
Camp is like letting your kids go off with family. You have no worries & they are truly having the time of their lives! My children do not have grandparents in town & I can't even begin to tell you the impression that "Nana & Papa" have made in their lives. Nana has all the time in the world to cook with little kids & even go back & find the recipe for them so they can make it with their mom. Thank you!
Camp Sonshine is the ONLY place I go where I can be who I really am and people accept me for it.  – Teen Camper
We use Camp Sonshine as our entire summer camp life… not because we need the child care but because year after year our children end the summer with more emotional growth than words can describe.
I finally found a place where my son could really be himself.  No worries of people judging him or feeling like he had to act or do things a particular way.  He truly felt that he fit in.  As a mom, it was awesome to see him come home and be so excited that he talked non-stop about his day.  He cried for 3 nights following camp because he missed his counselor
My daughter is very apprehensive about new things. She really didn't want to go on that first day. She came home EVERY day so happy & excited about her day!! I can't thank you enough for making this such a wonderful experience for her.
God is using Camp Sonshine to capture the hearts of parents and kids who may not know Jesus…that's life changing!
We need more great role models for young boys and Camp Sonshine Counselors were just that for our son. Thank you!
"Camp Sonshine is one of the gifts we get living here in Lincoln. The counselors really care and build into the kids. That's what kids need."