ABOUT US
MAKING MEMORIES. CHANGING LIVES.
Camp Sonshine is a non-profit, Christian summer camp and conference center organization located just minutes south of Lincoln, Nebraska. Camp Sonshine's day and overnight summer camp programs give kids a safe place to experience personal growth, make new friends, and overcome challenges.
Camp Sonshine offers a unique environment for families to experience the love of God through innovative programs, fun activities, and genuine relationships with committed and loving, Christian role models.
"Have a vision so big that unless God intervenes it will fail." These were the words that motivated the founding directors to start camp. The vision of Camp Sonshine, Nebraska is the result of Jeff & Trisha Keiser seeking God's heart in how He desired to use their strengths and experiences.
The couple's call to fulltime children's ministry began during their college years and continued as they married and moved to Maryland to serve at Camp Sonshine together. After having spent a combined total of 10 years on staff at Camp Sonshine in Maryland, and having seen many lives transformed, they felt led to extend the impact of that day camp ministry to the growing number of families in and around Lincoln, Nebraska.
In September of 2006, the Keiser family stepped out of the boat and moved to Nebraska.
Summer of 2007. After nearly ten months of planning and preparation, Camp Sonshine, Nebraska opened its doors to its very first campers on July 9, 2007.
Four weeks of camp were offered the first summer and by the end of those weeks well over 100 children had experienced the love of God through the staff and volunteers serving at Camp Sonshine.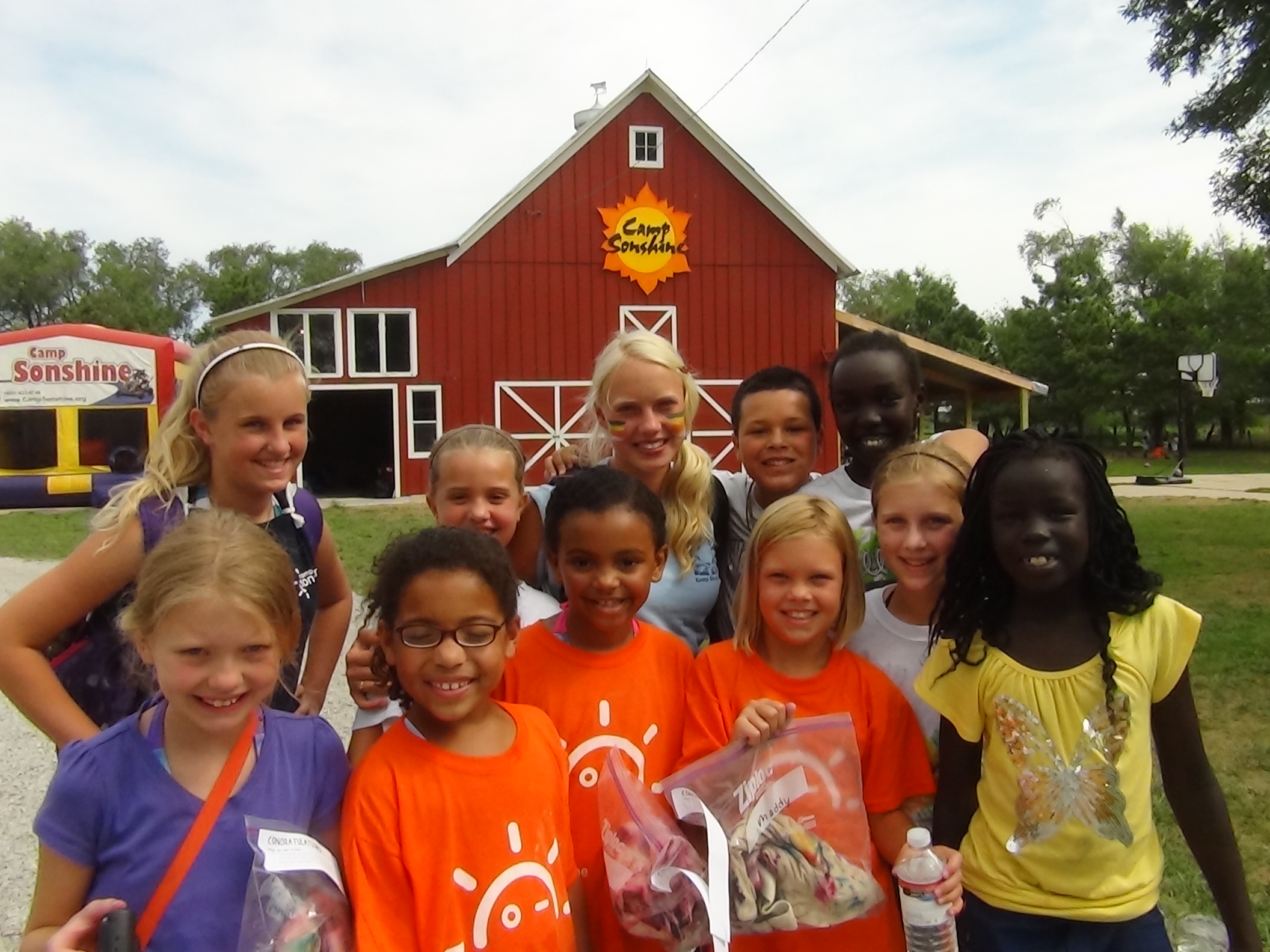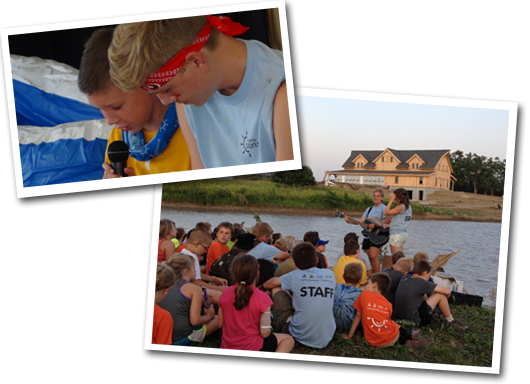 Buying into and living out the core values of Camp Sonshine is not something that we hope our staff members will just accidently fall into.  While certain values may manifest themselves more naturally in different people at different times, we recognize that adhering to these values and allowing them to formulate a grid by which to filter all actions and decisions is a choice that each person has to make on a daily basis.
WE CHOOSE TO…
1. BELONG
Although our programs are designed for the children and teens who attend camp, our desire is to minister to the entire family as well as to the various individuals who comprise the greater camp community.  Each person has value because they are created and loved by God and as such will always find a place where they are accepted and belong.  Everything we do is designed to create or maintain a community where the love of God is experienced by all.
2. BECOME
We want to see each camper and staff member become more of who God created them to be and to promote positive growth in all arenas of life: physical, emotional, social, spiritual, and intellectual.  In order for those who are connected with camp to leave more in line with God's plan for their life than when they arrived, it is imperative for all to live with a heart of teachability and openness to the lessons and challenges presented to us.
3. BELIEVE
God is always up to something good regardless of the circumstances we face.  We believe the best about others and what God is up to all around us.  This belief provides the foundation for the positivity that permeates our community through our attitudes and actions. 
4. GO BEYOND!
We seek to offer unbelievably amazing customer service.  We believe that through exceeding expectations our ministry to staff and families will be enhanced.  We do not settle for the minimum standard but with hearts of selflessness and servant leadership pursue the flourishing of our community and the benefits of its members regardless of the cost.
CAMP SONSHINE'S LONG TERM MISSION
The organization of Camp Sonshine will be the central hub to a variety of ministry programs.  The core ministry activity will be the summer camp programs offered for 10 weeks during the summer and will serve 5-18 year old youths.  These programs will be focused on the campers but will also be used as a place to develop student leadership and for hands-on training of the staff members interested in youth ministry or teaching. 
Camp Sonshine's reputation as a professional and effective family ministry will fuel the demand for year round activities such as camper reunions, birthday parties, spring/fall family cookouts or campouts, hosting of church picnics & retreats, short-term missions opportunities, after school programs, and consulting/training for other children and youth ministries. 
As Camp Sonshine's facilities increase, so will its ability to host conferences, retreats, seminars, ministry trainings, and to serve as a resource to various local ministries and user groups.  Ultimately, Camp Sonshine will become replicated in a variety of contexts and locations all around the world.