JOIN CAMP SONSHINE IN THE BUILDING UP OF OUR FACILITIES
BROADEN THE IMPACT OF MAKING MEMORIES, CHANGING LIVES
Positioned for Success
Camp Sonshine strategically covers all operating expenses through camper tuition. This is done so 100% of donations go directly to important projects like camper scholarships and the expansion of our site and facilities to keep pace with enrollment growth.
The Case for Space
As Camp continues to impact a growing number of youth, it is so important to have adequate facilities to provide additional space for camp activities and operations, as well as a safe space for participants during inclement weather. Some of our most immediate needs include:
• Space for Rainy Day Activities
• New Activities and Group Areas
• Office Space for Additional Staff
• Bathroom and Changing Facilities
• Meeting Space for Year Round Groups
• Reception Area & Guest Services Desk
Master Site Plans
Through our work with a site development specialist, we have created a long range master plan to guide our growth into the future. It will take over 11 Million Dollars to complete everything proposed on the site plan. The Camp Sonshine Board of Directors has selected what it believes to be the most pressing and important projects for the first phase of this multi-year endeavor.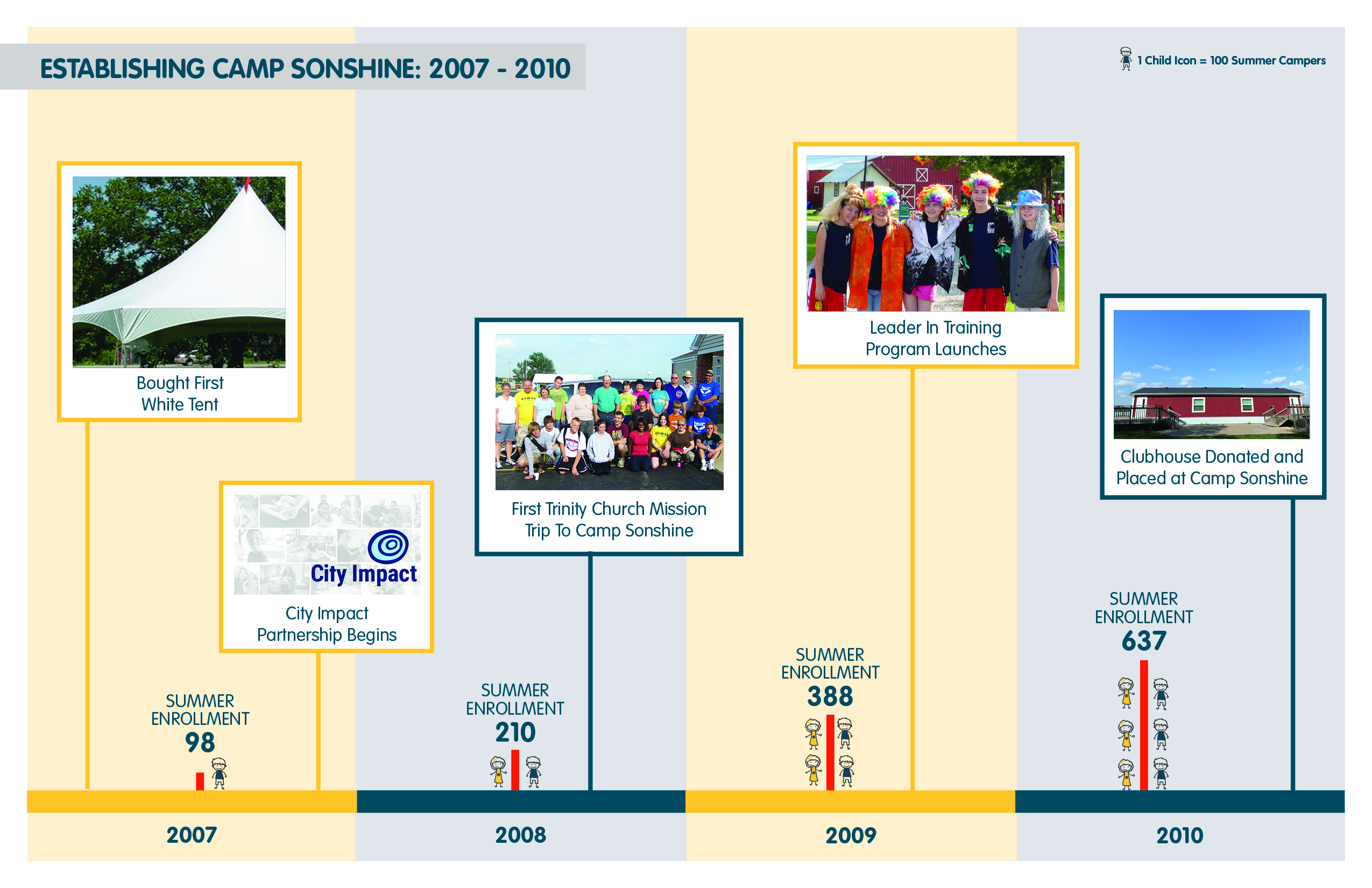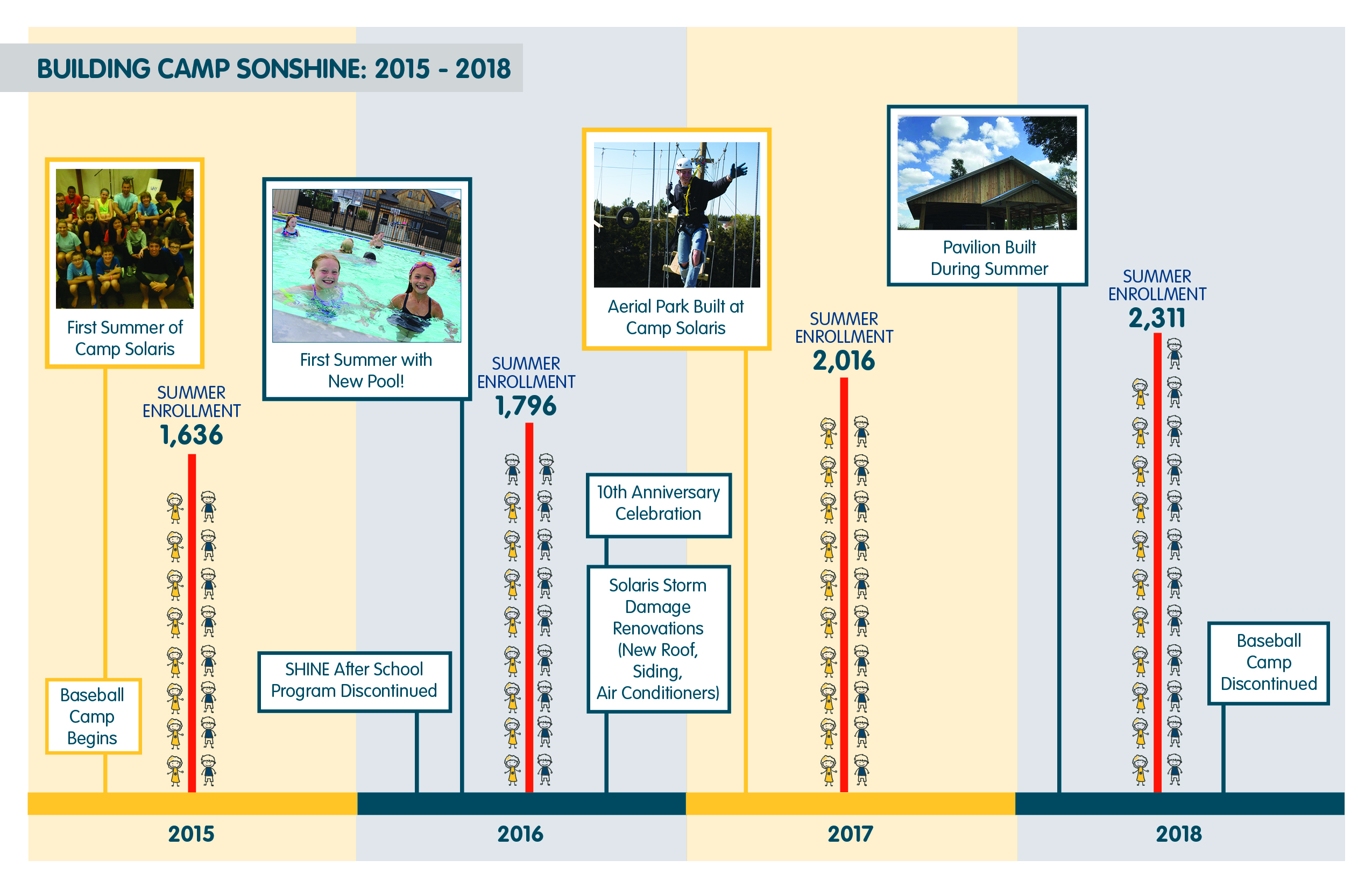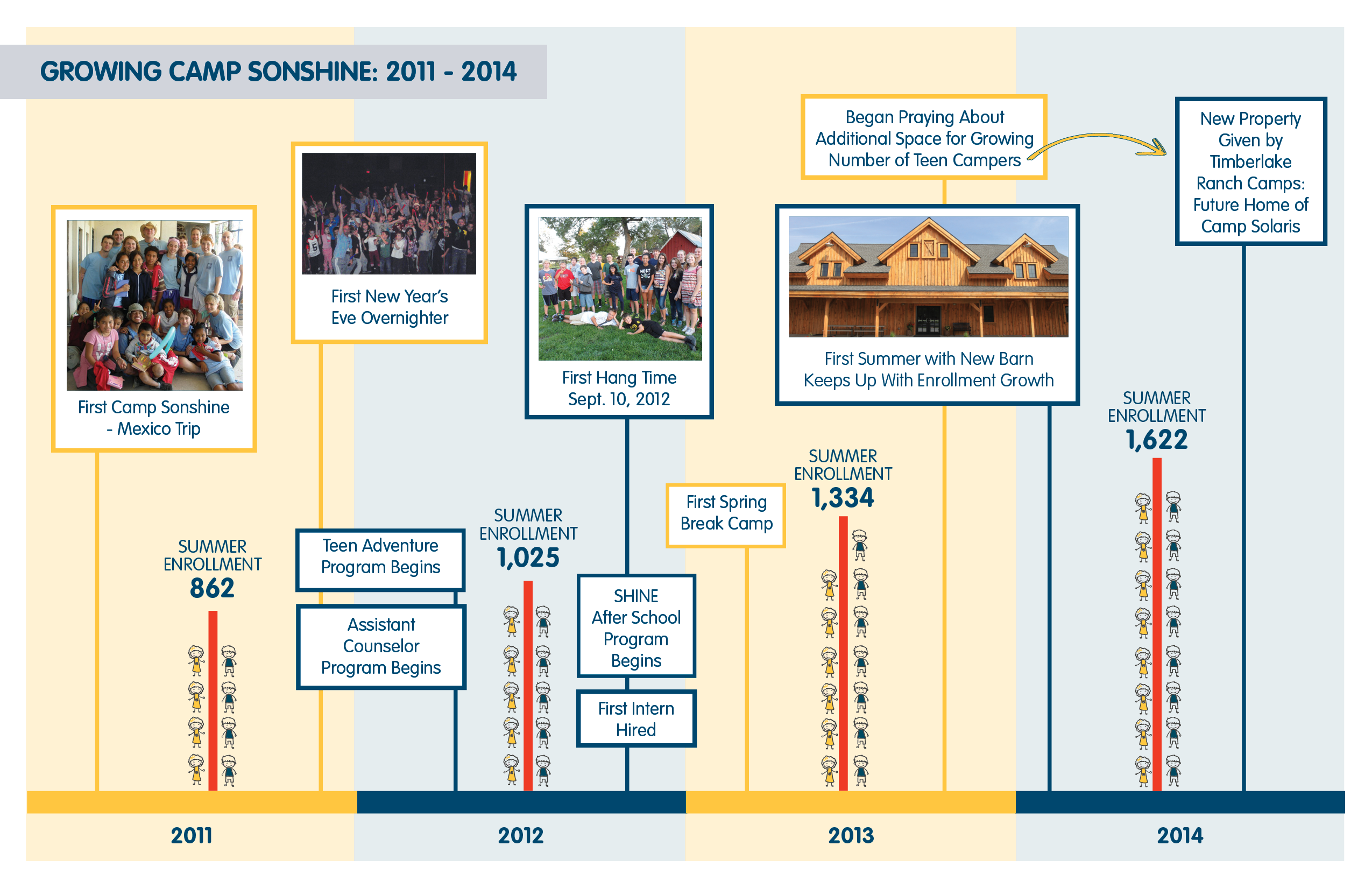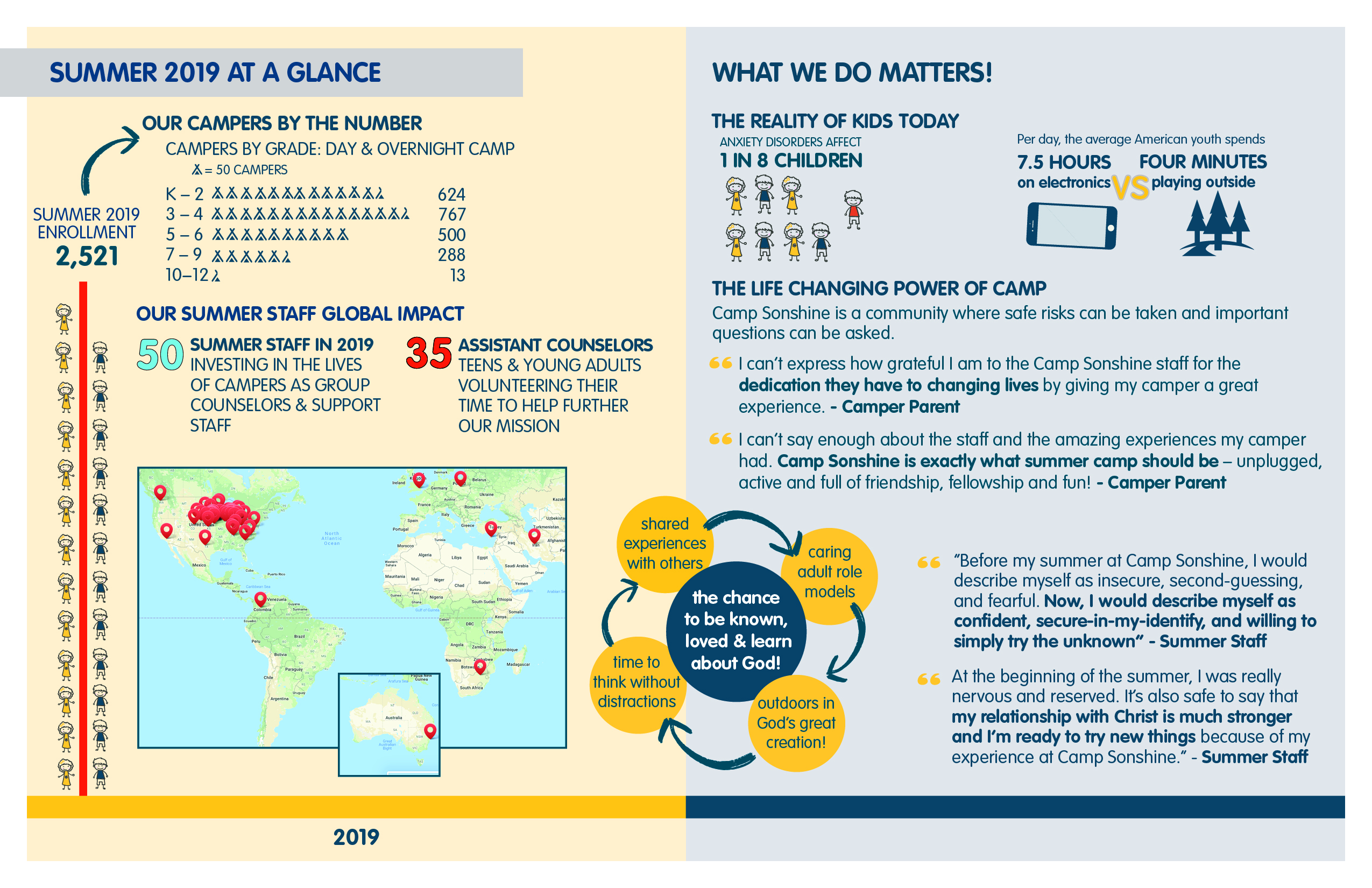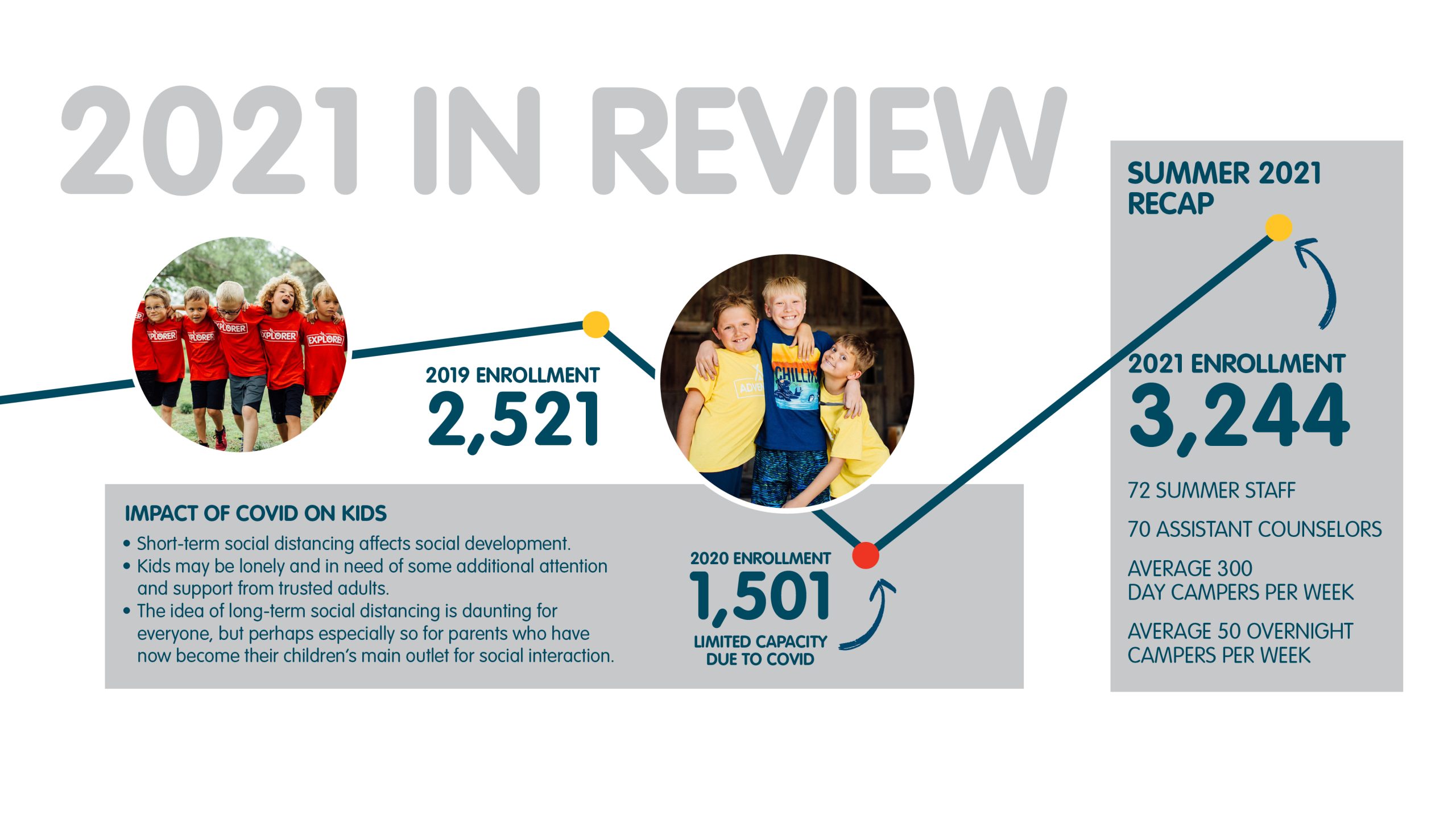 Camp Sonshine Master Plan
PHASE 1A CAMP SONSHINE REC CENTER & ADDITION OF THIRD LOCATION
The original plan in growing Camp Sonshine's capacity was to build a much bigger multi-use facility at Camp Sonshine. Due to COVID, a pause in fundraising, and the spike in building costs, we are grateful the Lord provided a even better solution for our growing family of campers. For the same campaign price of $3.5 million, we are able to scale the gym back and add an entire 3rd location at Camp Sonshine – Shiloh complete with 17,000 square-foot facility & 100 acres of land.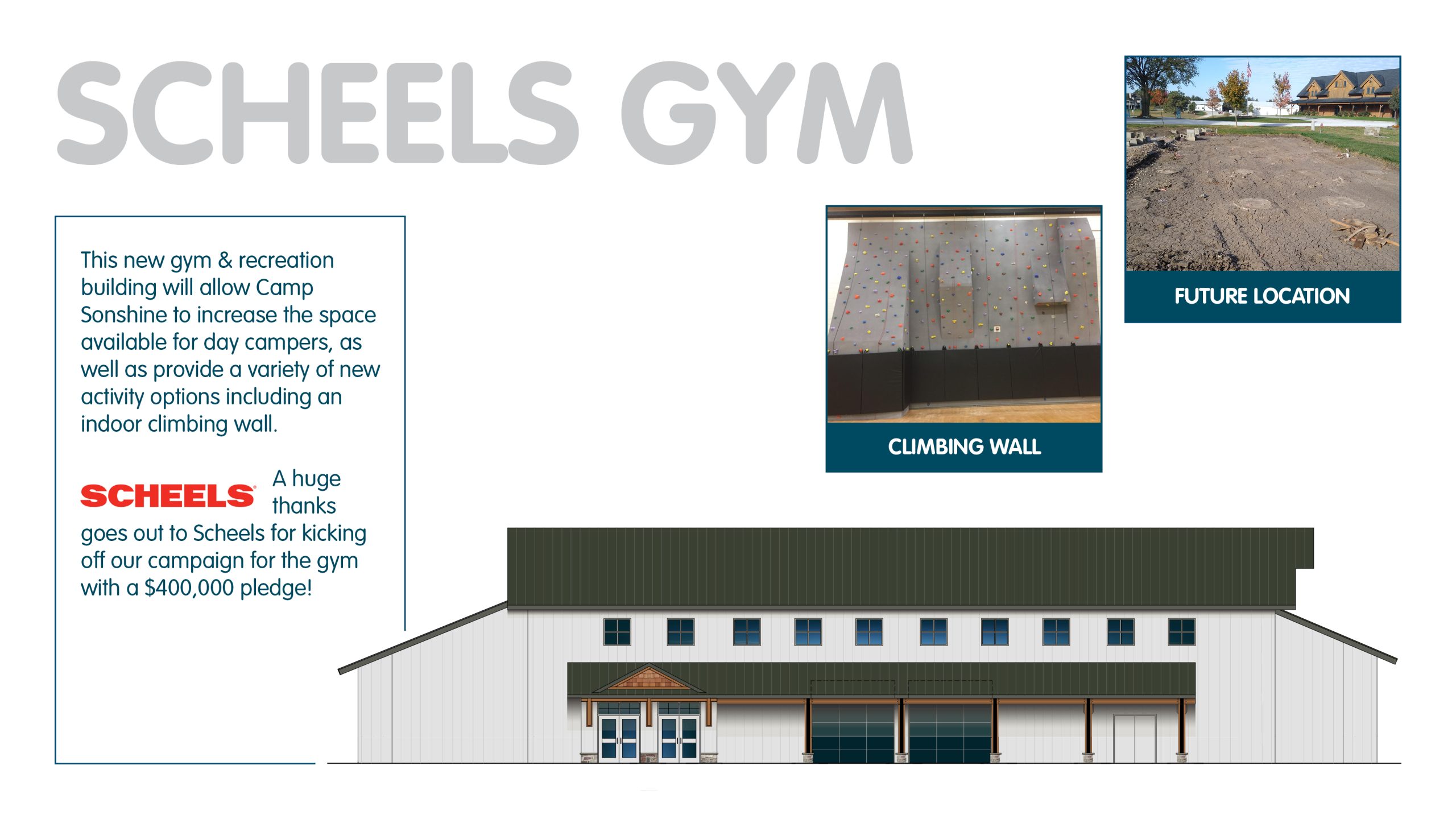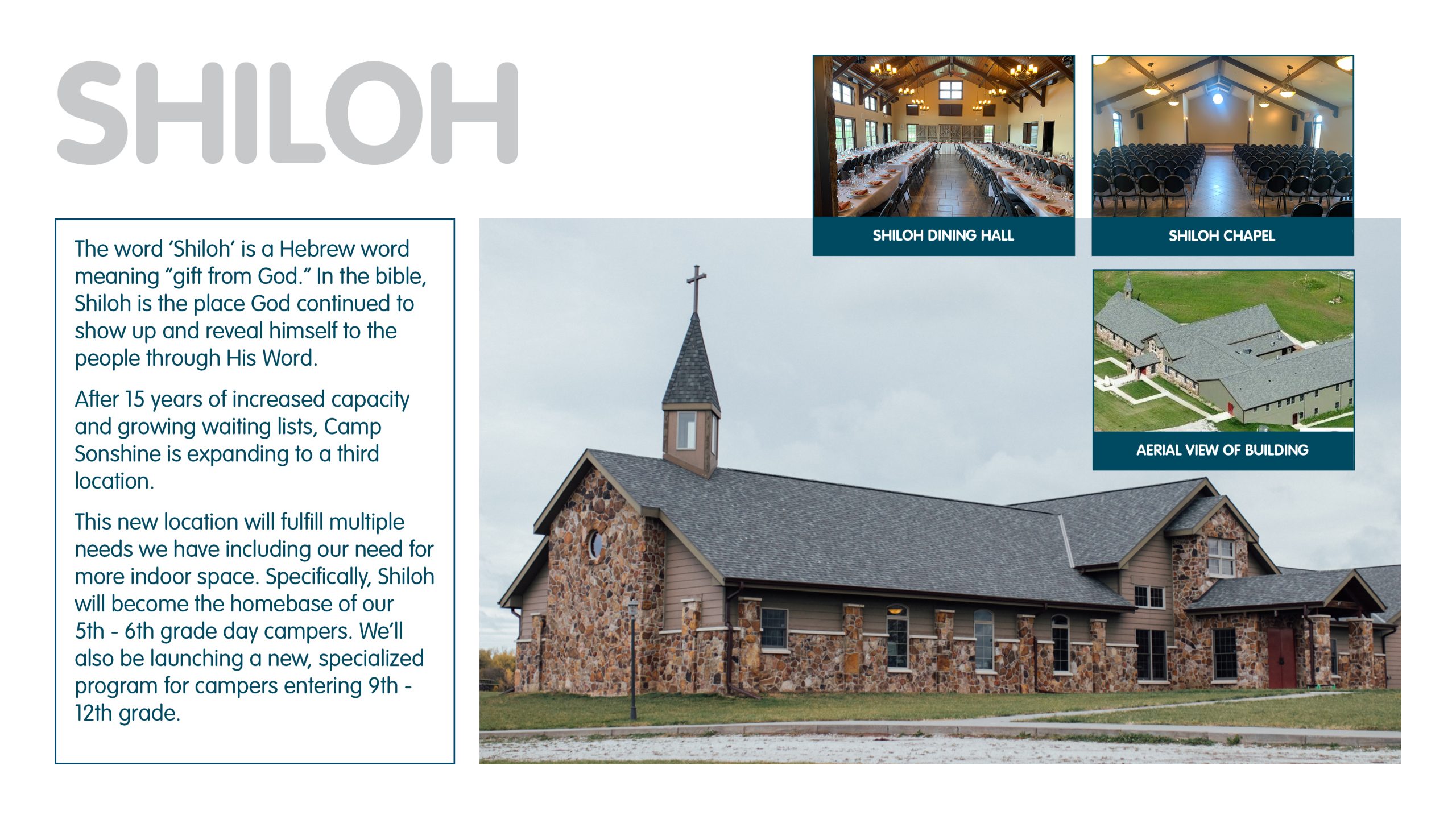 PHASE 1B CAMP SOLARIS LODGE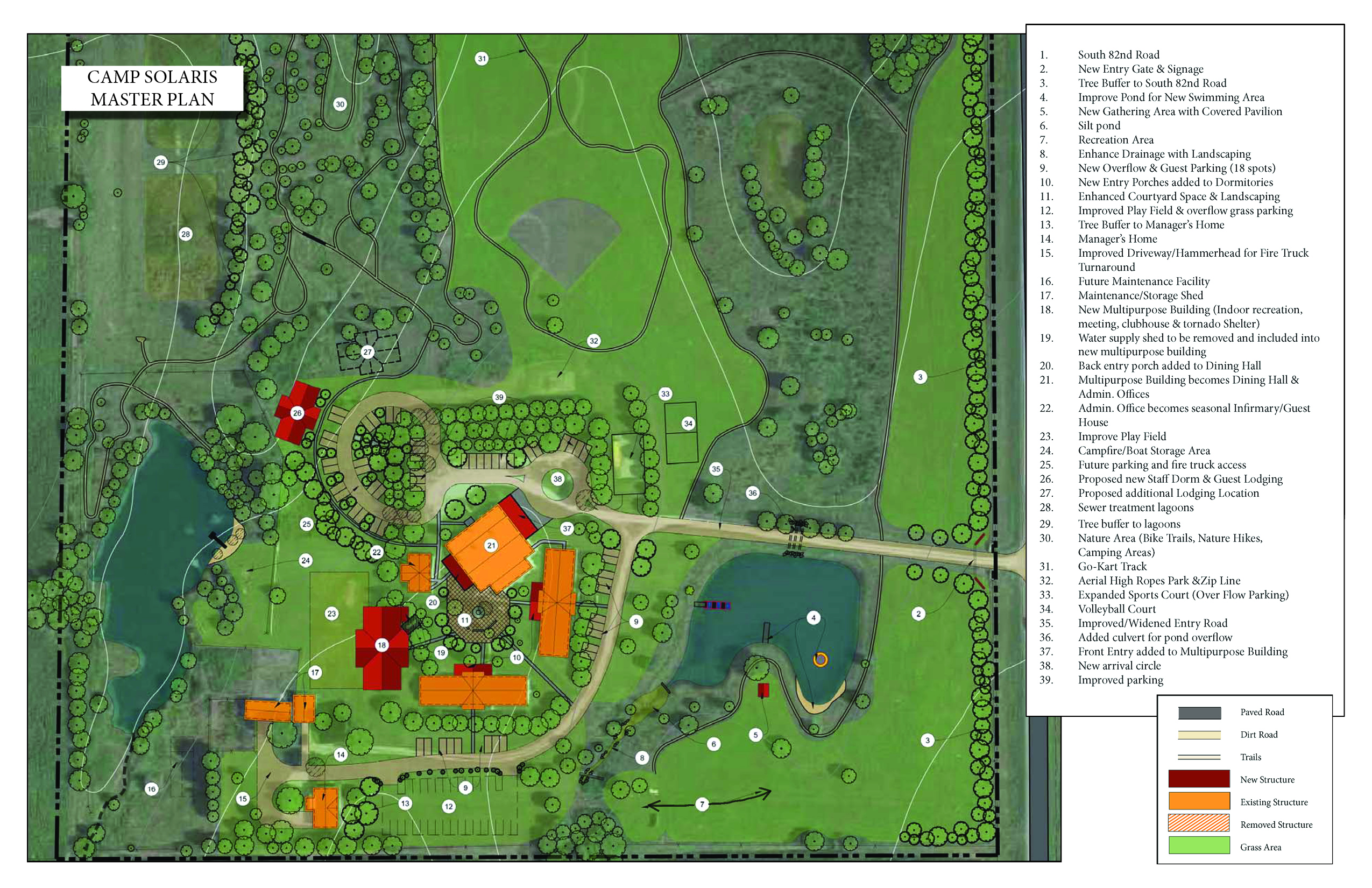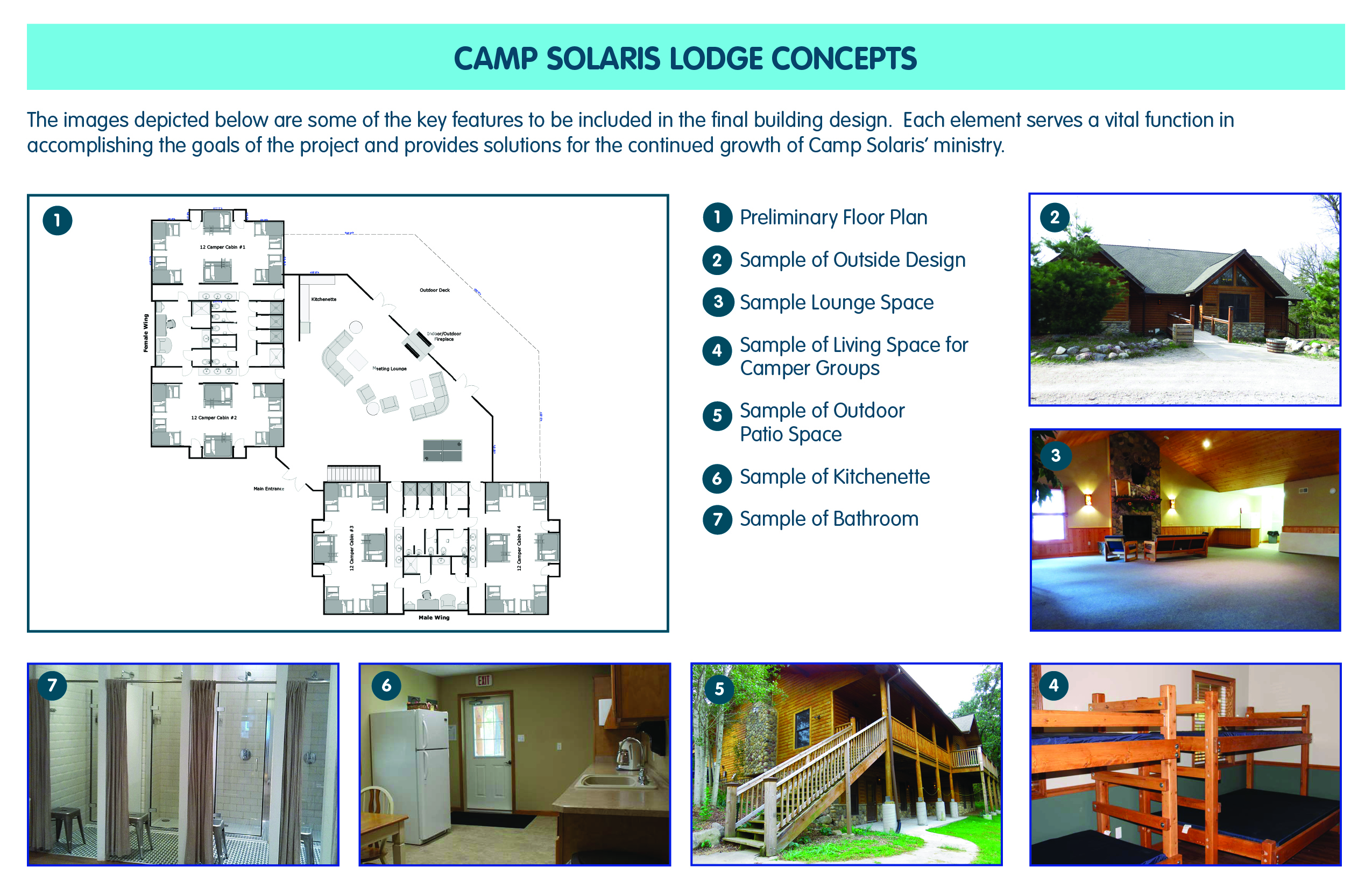 MASTER SITE PLANE: PHASE 1 – $3.5 Million
1A – Sonshine Recreation Center & Third Location: Will provide solutions for current and future needs of camp, including gym, additional activity areas, meeting space, weather shelter and more.
1B – Camper Lodge at Solaris: Additional housing for summer campers and year round user group guests.
We realize that everyone has a unique situation and capacity to join camp on this journey. We have broken the total funds down into a variety of gift levels for you to see that your generous gift of any size will play an important role in reach our goal.
WHERE WILL YOU JOIN THE JOURNEY?
| | | |
| --- | --- | --- |
| # of Gifts | Gift Amount | Gift Level Total |
| 1 | $1,000,000 | $1,000,000 |
| 2 | $500,000 | $1,000,000 |
| 4 | $100,000 | $400,000 |
| 6 | $50,000 | $300,000 |
| 15 | $25,000 | $375,000 |
| 50 | $10,000 | $500,000 |
| 150 | $1,000 | $150,000 |
| 225 | $500 | $112,500 |
| 250 | $250 | $62,500 |
| Total | $3,900,000 | |
Before this summer, I always thought of myself as one of the least likely of leaders and not outgoing in any way.
The Camp Sonshine experience has grown and changed me in ways I could not expect. I have learned that I can be a leader and that I actually enjoy it. I feel more at ease with myself and who I am. I've learned more about myself this summer than I have in years. This summer has given me an even bigger heart for children and knowledge of how to love them. I've learned how to truly be brave.