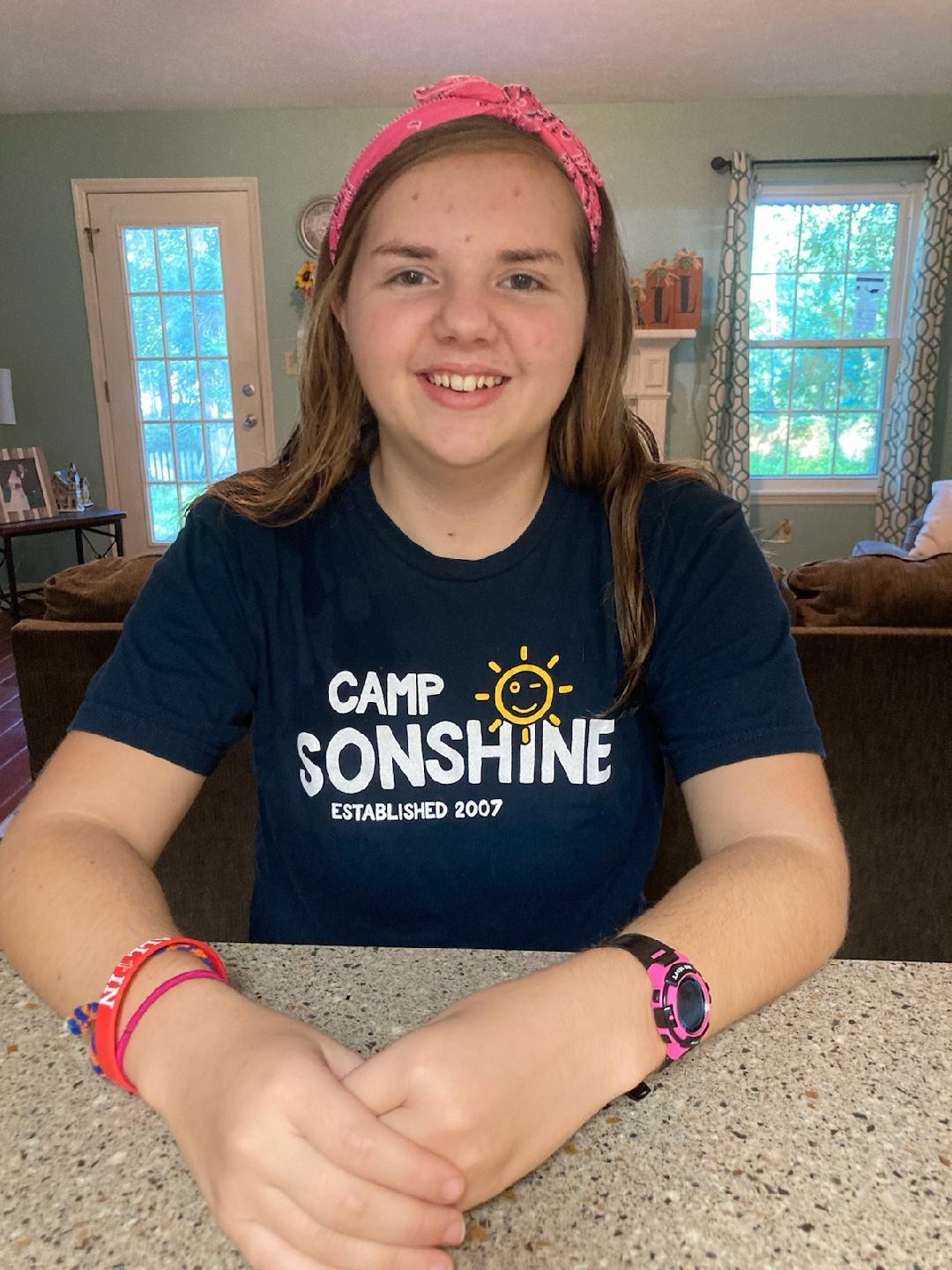 Dear Camp Sonshine Families,
My name is Abby White and I am 14 years old. I live in Tallahassee, Florida and my favorite place to visit in the summer is Camp Sonshine in Lincoln, Nebraska.
My grandparents live in Lincoln and it has been our family tradition to spend most of the summer with them enjoying camp and all of our friends.
I am homeschooled and one of my favorite subjects has been American History. My mom and dad have worked hard to pass on to me and my brother a love for America and for the History of our nation. As I have talked with my friends, I have learned that there is not much of a passion and love for our great nation among kids my age.
So...this year I did a fundraiser and was able to raise $1,100.00 in order to get my favorite American History CD's, produced by Focus on the Family and Adventures in Odyssey, out to kids my age who would like to learn more about American History.
I will be doing a giveaway with Camp Sonshine on Friday, November 26 from 1pm to 3pm. I would like to invite you to drive through camp and meet me and my camp friends and pick up a free American History Adventures in Odyssey CD. I hope to see you there!
Abby White 
* Limited Availability: CDs available for the first 80 families!
BELONG & BECOME at Camp Sonshine!
We are so happy when we hear of campers who feel like they BELONG at Camp Sonshine! We love when we get to support our campers in the things they are passionate about.  
Thanks, Abby, for sharing your love of history with Camp Sonshine families!