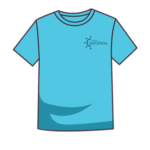 THE BLUESHIRTS
CAMP SONSHINE'S MONTHLY GIVING TEAM
Welcome to the Team! This blog is exclusively for those who are a part of Camp Sonshine's monthly giving team, "The Blueshirts." 
Here in the office we hear so many stories of what God has done in the lives of campers, staff and families through the ministry of Camp Sonshine.  I want to pass on those stories to you, I hope it is an encouragement to you as you invest in this ministry! Thank you for being a part of the team!
What Is The Blueshirts Team All About? Historically, Camp Sonshine has been known for our amazing staff members who wear blue shirts.  Our staff members invest in the lives of our campers by providing a place for them to belong and become more of who God created them to be!  The "Blue shirts" are our campers' favorite people.  
As a member of "The Blueshirts," you're saying that you believe in the ministry of Camp Sonshine and want to play a part in the life change happening through Camp Sonshine.  This team will leave some things to the college students, i.e. dancing around at assembly, play in the mud in the woods, and leading a group of campers on the high ropes course.  This team is like the backbone – prayerfully and thoughtfully giving to help these things happen.   
Specifically, this team is building a camp to allow more campers to attend camp and have life changing experiences.  Not only for kids right now but for the future of our community. 
Hello, my name is Trisha Keiser and I love Camp Sonshine!  I am grateful for all our monthly supporters and I would like to pray for you and your family.  If you have a specific prayer request please submit it here and I would be honored to add it to my prayer list.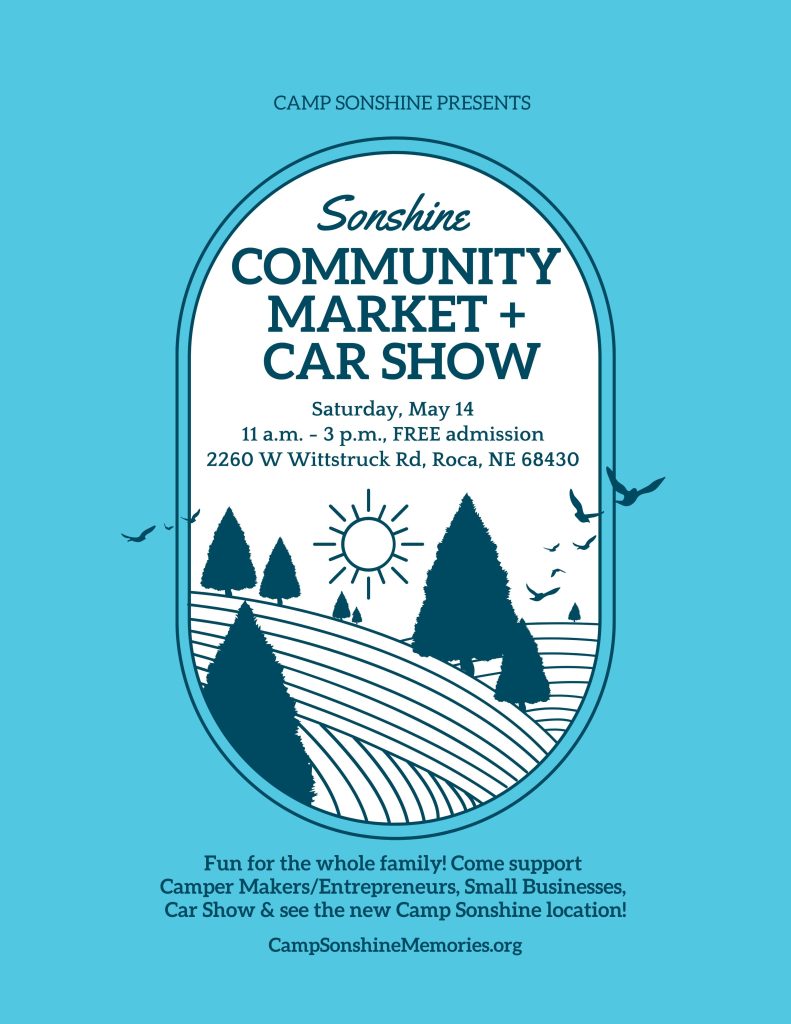 The Sonshine Community Market will be the spot to bring the whole family to discover and shop from creative entrepreneurs and see the new Camp Sonshine location!
Details
May 14, 2022
11 a.m. – 3 p.m.
FREE Admission, Free Will Donation
Looking to participate as a vendor? We're inviting all the following to be involved!
Camper Makers/Entrepreneurs
Small Business Owners
Resources for Families
Priority will be given to kids & teens who apply to be a vendor. If this is you, please fill out our vendor application and we'll be in touch! Space is limited.
https://forms.gle/efVGyxHnxUkkd9XK7
Interested in showing a car?
Please fill out our car show application and we'll be in touch!
https://forms.gle/kETgcf2qepY4ZmHC8